Sorry for not been around so much this week, it has been a crazy week that started last Saturday like this...
Sam, the lovely bride-to-be
Shakey shakey!
Fellow bridesmaid Tracey with her winning creation
Moi
Sam & Johnny Depp (she wishes!)
Book of memories & wishes
It was my bestest friend's hen day, organised by yours truly, and thank goodness it went down a storm! We spent a few hours at a lovely hotel spa, chatting in the pool, jacuzzi, sauna and steam room, then we had a fabulous cocktail making class at the London Cocktail Club, which I would recommend to anyone, it was absolutely awesome! Then we had a gorgeous meal and more cocktails at Roadhouse and to top it all off we went to see Grease the Musical, which was brilliant.
The next day I presented my bridal shrug, plus the one I made for the other bridesmaid Tracey in a colour to match our dresses, and I'm pleased to report that they went down well too. We also lunched out and went to Rigby and Peller for a special fitting, followed by a whizz round Harrods and the coach journey from hell back home. Ah well, it was worth it!
Then Monday was my birthday, and this led to all sorts of silliness at work...
Birthday goggles, made by my sister
Chocolate birthday cake, from my dad
And the rest of the week was spent dining out with different friends to celebrate my birthday, and last night I managed knit night at Baa Ram Ewe where Louisa Harding was giving a talk and showcasing her new yarns and patterns, as well as the new shop season launch. Followed by a yummy meal at Wok On next door. Needles and noodles! Heaven!
New Rosetti yarn - scrummy!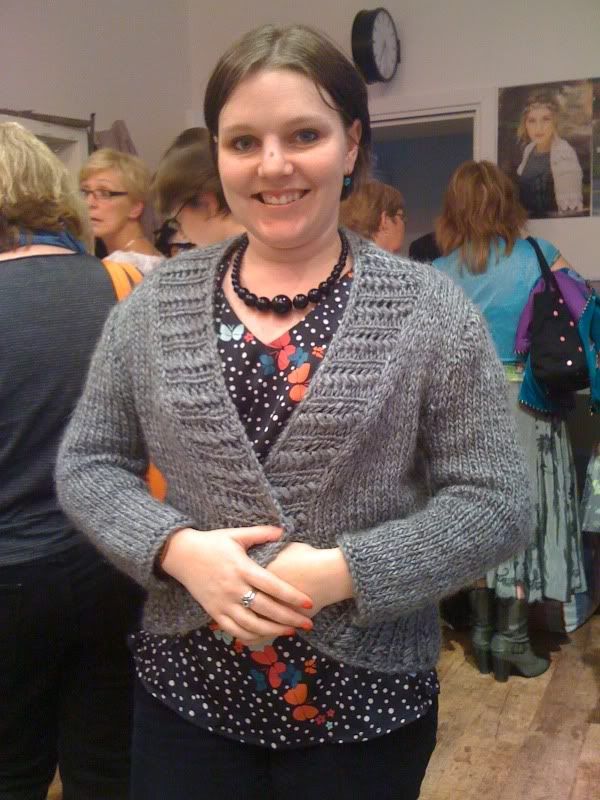 Rachel wearing a lovely chunky pattern from the new book
Dinner, nom nom!
I didn't spend too much, thank goodness, but I may have bought this lovely purple yarn to start this gorgeous capelette for autumn and winter, which seems to be coming round a little too quickly for my liking.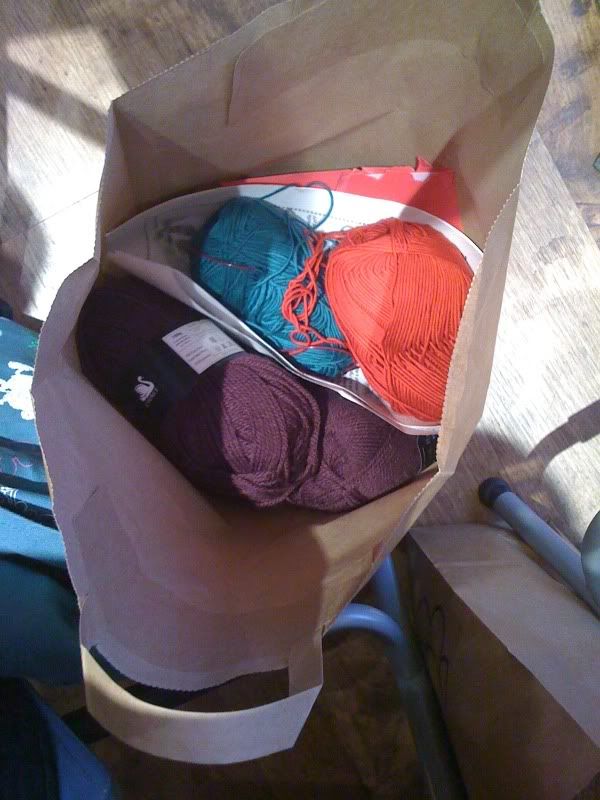 (yarn on the left - the brightly coloured yarn is for my monster toy, more on that later)



So, as you can see, busy busy busy! And now it's the bank holiday weekend, we have out and about plans, hubby has overtime and it's our 6th wedding anniversary tomorrow. Yikes, where has the time gone?!
xXx