Hey y'all!
Just a quick round up of, well, erm, stuff?
In case you wanted to know, the new pattern release for
Pipe Dreams
is going really well, and it's fab seeing people downloading and knitting the pattern.
But I'm not here to promote my wares today. I wanted to show you what else is on the needles.
This is 'Squirrel Jumper', which is a pattern from the Woodland Knits supplement with the current issue of Knit Now magazine (issue 28). As soon as I saw this I just had to cast it on (and rush out and buy a couple more balls of the wool I needed to finish it lol!). I'm using Sirdar Country Style DK, which is the same yarn I used for my Chain Attraction hat, and it's knitting up nicely. I'm a little concerned it looks a bit big, but I think it will just be loose rather than fitted, hopefully. My gauge is spot on so who knows. It's knit bottom up so I can't really try it on for size yet, so fingers crossed please!
In other news, how lovely is this Christmas wreath I spied on the high street earlier this week?! What a great use of leftover yarn! This would be so easy to make yourself - I might even give it a go if I get time, in all different colours. Or if like me, you are short of time, you can snap one up in Wilkinsons.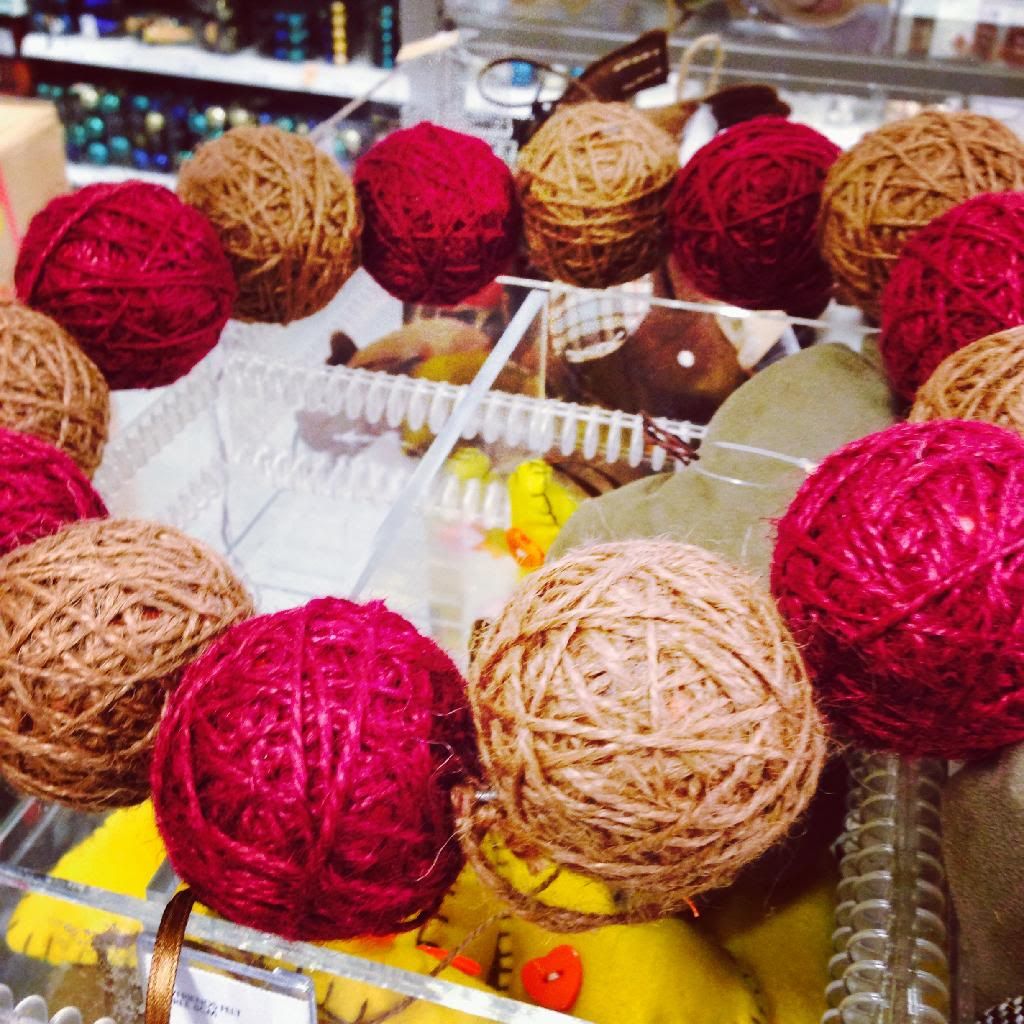 Oh, and also, how amazing cute is this fab Christmas wrapping paper I found for just £1 in Primark?! They have matching cards too, but ssssshhhhh, don't tell all your friends or you'll end up with 10 of the same lol!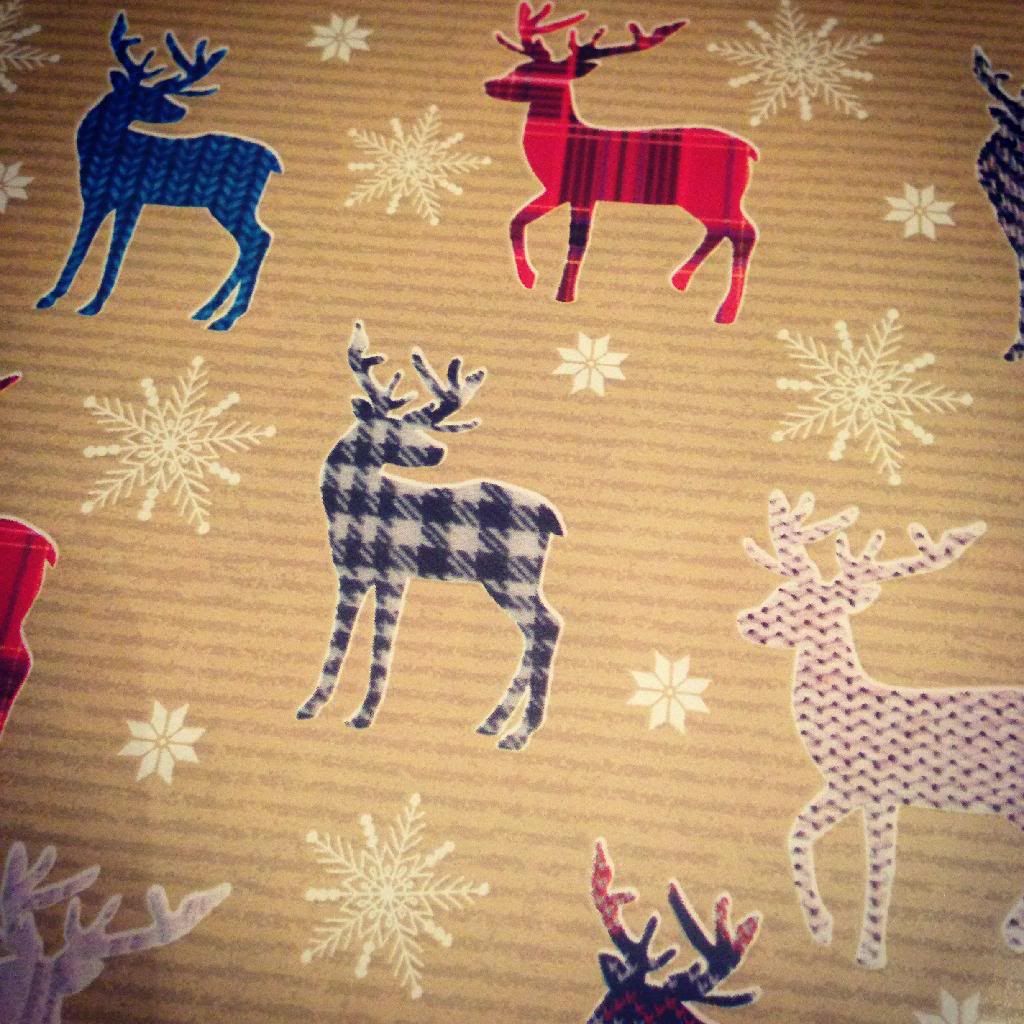 And finally, I'll leave you with a funny picture. In fact, I think we should have a caption competition for this one. This is one of the alpacas that we met last weekend at an alpaca farm (while shooting the fashion pictures for the
Pipe Dreams
pattern page), and well, doesn't he look funny?!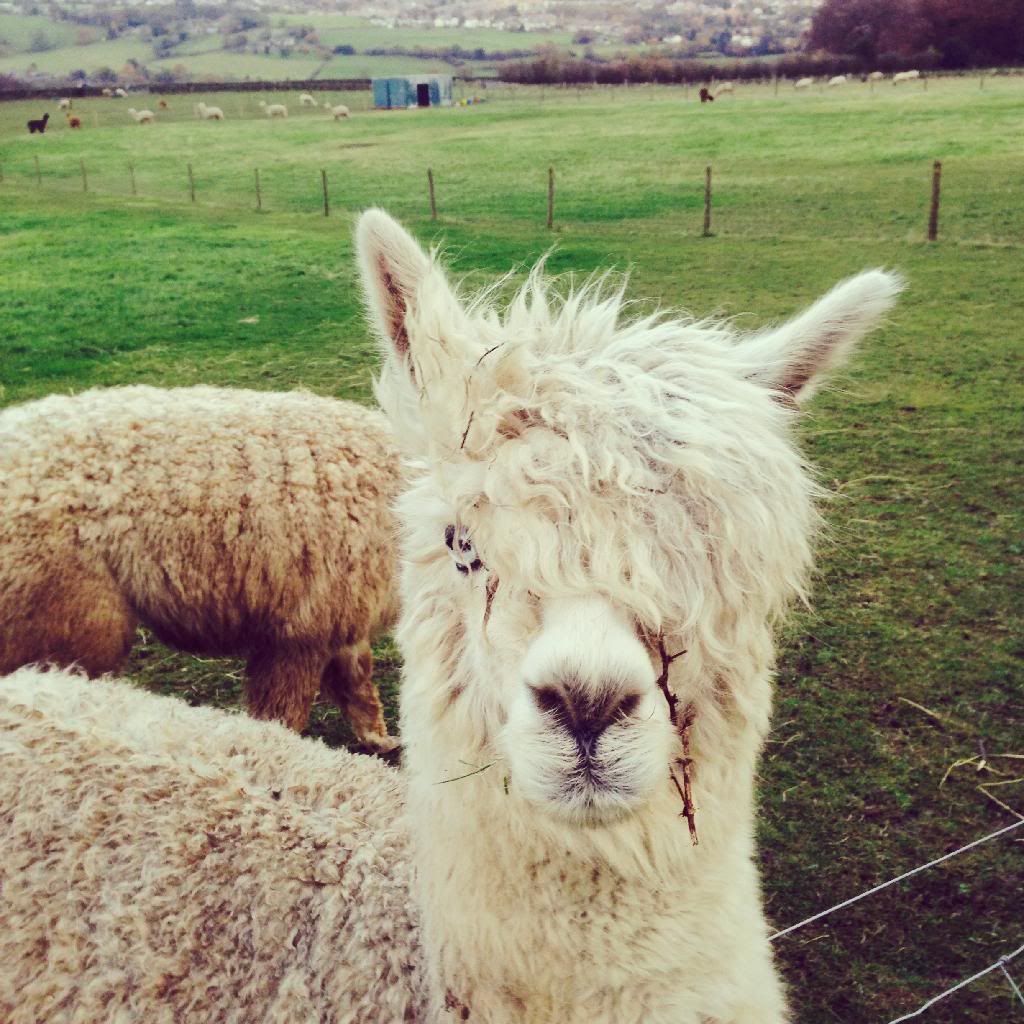 If you have a hilarious caption for this photograph, please leave a comment, and the best will win a free copy of my
Pipe Dreams
hat pattern.
My lovely friend Rachel is also running a competition on her blog
Rewarding Memories
where you can win either a free copy of the
Pipe Dreams
or
Chain Attraction
pattern. So head on over there for a nosey as well as an extra chance to win.
Catch you soon!
Natalie
x