It's Christmas Eve at last! I love how busy and exciting it is, squeal!
It's also
FO Friday with Tami
, and this week I have a couple of things to share :)
This is the
Lupo beret
that I was recently knitting for my youngest sister, at her request. I finally finished the decrease rounds using magic loop and got it blocked and wrapped ready for Christmas Day.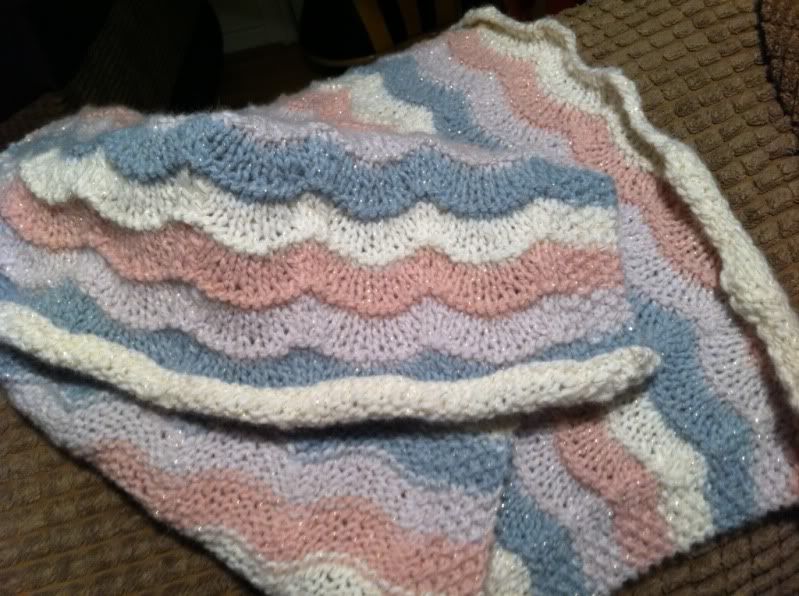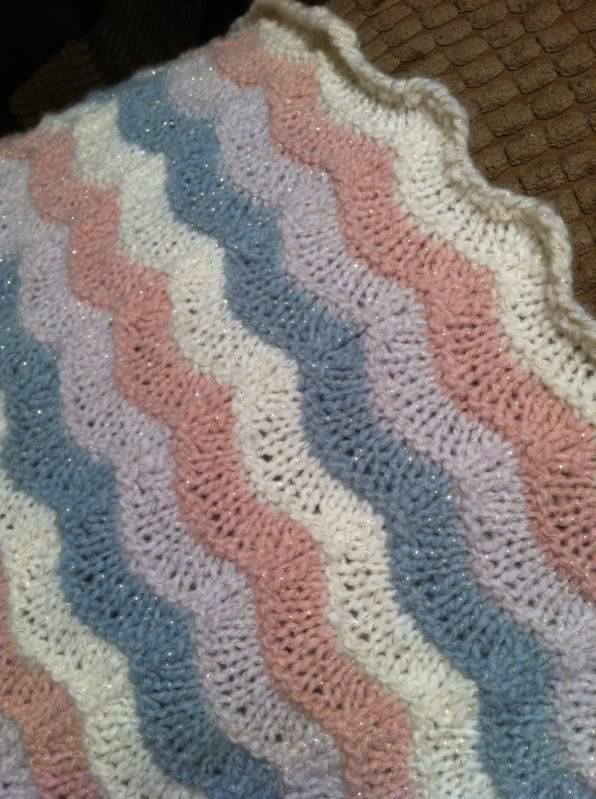 Next up is this lovely
baby blanket
for my sister and soon-to-be nephew. I started this yonks ago as a bed runner, but it was taking so long I decided to make it into a blanket for my then niece or nephew. It turns out he's a he, but the pink stripes are fine as he will be sharing a bedroom with his big sister.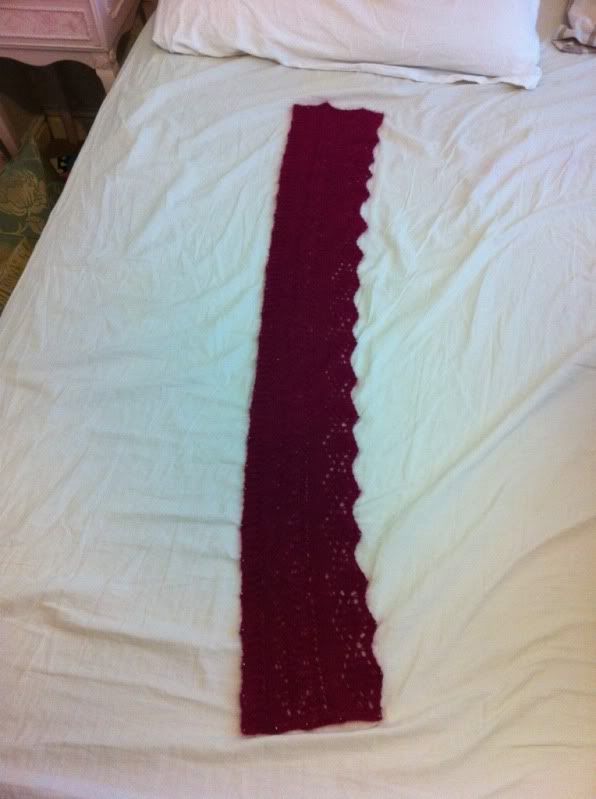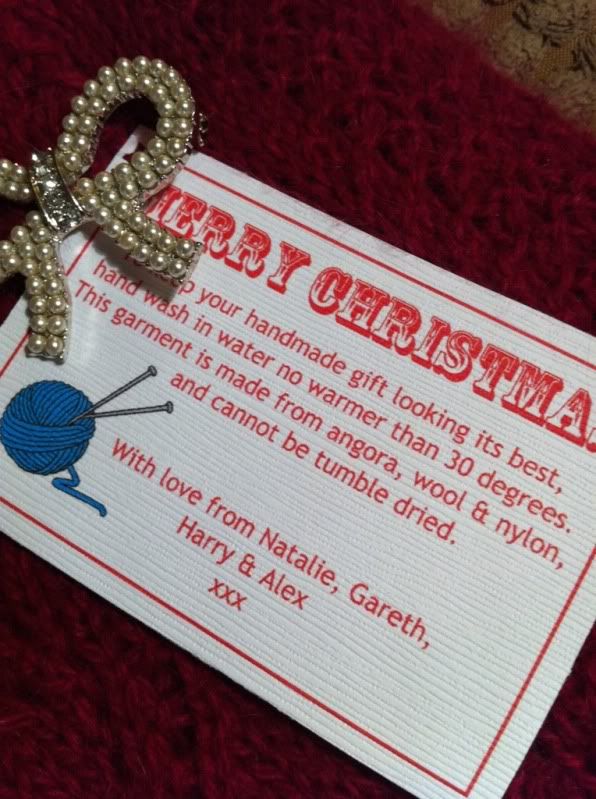 And finally, a couple of last photos of my MIL's
scarf
now it has been blocked and has the brooch and gift tag attached.
Going back to the subject of babies, look at this handsome little chappie that I got to have squidgy cuddles with!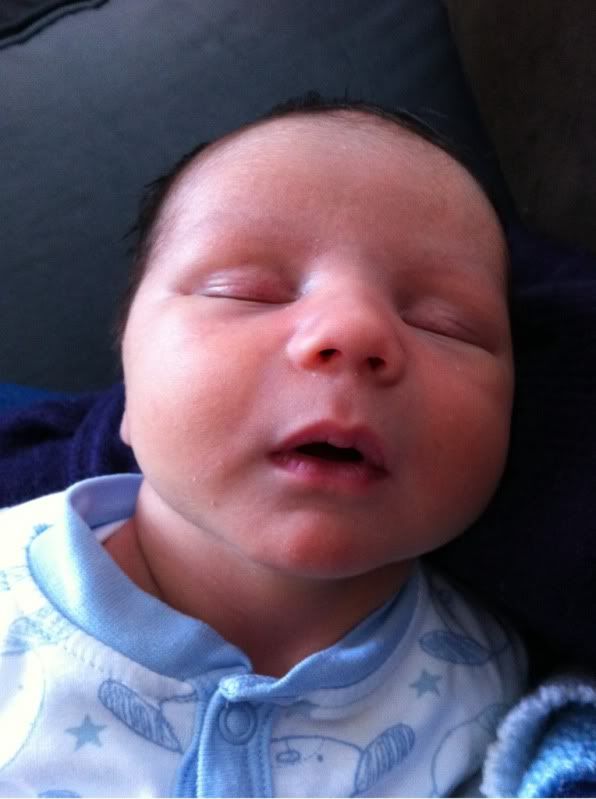 He is the beautiful son of my lovely knitting friend Naomi - hence the lovely knitted blanket. And soon he will also be wearing this
knitted gift
from me, which I finished a while back and was a really good and easy first top project.
Congrats Naomi, he is just gorgeous, well done.
And so all that's left to say is to wish you all a very Merry Christmas and hopefully I'll be back before the end of 2010 to wish you a Happy New Year. Enjoy !
xXx