Today is FO (Finished Object) Friday with
Tami
And today I have a lovely FO to show you... my MIL's
Juliet scarf
, at long last!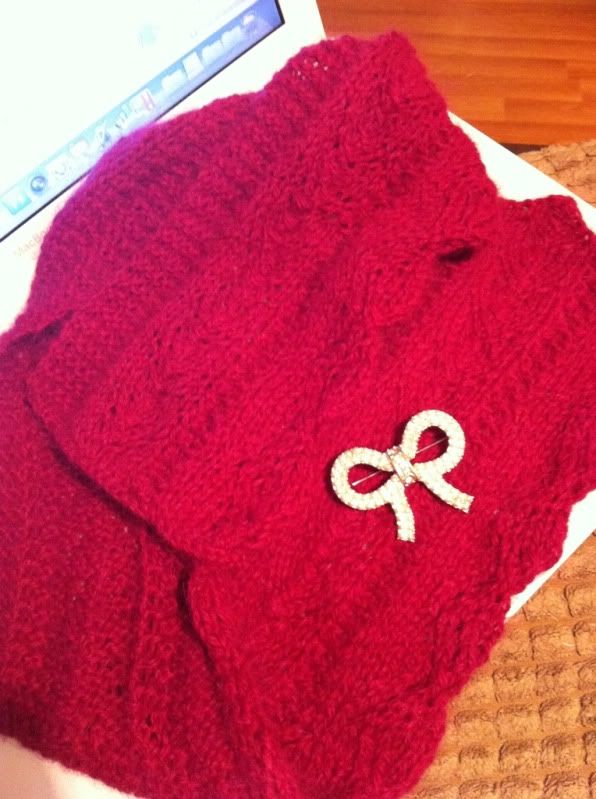 (Apologies for the poorly-lit iPhone photos, getting nice pictures in the daylight is tricky in winter - I will re-take them once blocked this weekend with some natural daylight)
Actually, it worked up quite quickly once I really pressed ahead with it. I had been putting it off because the 12-row pattern was so intensive and required a lot of concentration - not ideal for TV knitting at all, which meant I kept losing track and going wrong. And it was so difficult to undo.
But now it's completed (just needs blocking before wrapping and placing under the tree) I'm really pleased with it. It's so soft (I used
Louisa Harding's Kimono Angora Pure
, which is luscious) and the pattern has turned out well despite some hiccups. And I actually managed to finish something that took me longer than a hat, hurrah!
So, what's next? Just my sister's beret to finish and then I think I'm done on the Christmas present front. I could think of another gift, but it's not vital and I don't want to be under pressure to finish in time, and possibly fail miserably! So I think I might cast on my own
cabled fingerless gloves
, just for me. :)
Back soon.
xXx