It's been a hectic ol' week, yet again. Alex came down with chicken pox overnight on Sunday, so my hopes of resuming normality come Monday morning were totally dashed and instead of enjoying a return to working days I've had to play nurse to an energetic and not-at-all poorly toddler in quarantine (otherwise known as our house) before going off to work in the evening. And if that weren't tiring enough, we've also had to empty our bedroom ready for the new carpet being laid. I am shattered. We were supposed to have the decorating done before the new carpet went down yesterday but it just wasn't possible. And chances of getting any crafting done have been slim. Anyhoo the carpet looks fabby, as does my gorgeous new dressing table and mirror which are now taking pride of place on it (but need re-painting so everything matches and looks fresh). As for the decorating, that will have to resume (extremely carefully) next week.
I don't think I've blogged in almost a week (ooops, bad Natalie, very sorry!) so I haven't shared my experience of a little trip to Texere Yarns in nearby Bradford. Oh wow! It's not just a yarn shop, it's an entire yarn warehouse! No! Make that yarn heaven! It's huge! Here it is from the outside.
I wish I'd had more pennies to spend, and I'll certainly be rushing back when I do. I also wish I didn't take both hyperactive boys with me, but I don't suppose I could have left them home alone (could I?! Lol!) I did manage to buy a couple of balls of aran wool though to make Harry's teacher a little mug cosy as a thank you for teaching him this year. Anyone who lives near enough to visit, go, you must go! Everyone else, don't get too disappointed as you can order online, hurrah!
What else have I been up to? Hmmmm. Well something very exciting happened yesterday! The postman woke me up at just before 7am (not happy) to deliver a big box of freebie goodies for the kids (very happy!). We had been invited to a CBeebies Timmy Time event in London, but I feared it was too far to take both boys, so instead the kind organiser sent them a box of goodies containing Timmy Time jigsaws, DVD, poseable characters, mini books and this super cute Timmy bag, which Harry adores, as well as a huge bottle of Fairy and fabric conditioner - which was much appreciated as we had just run out of washing powder and I couldn't go out and buy more thanks to the chicken pox.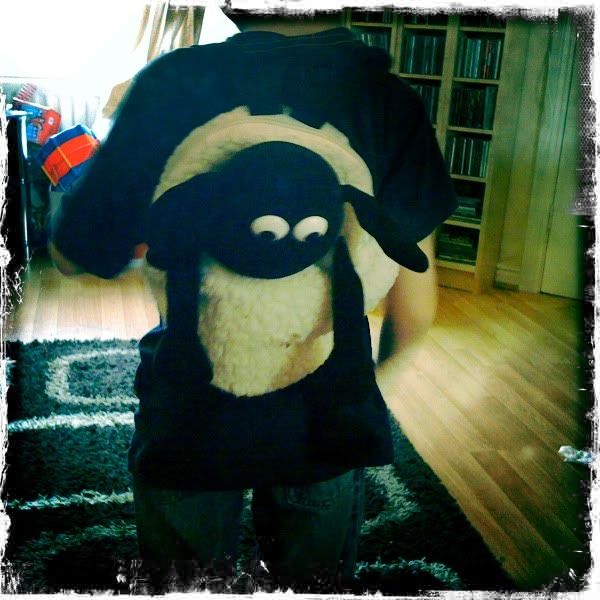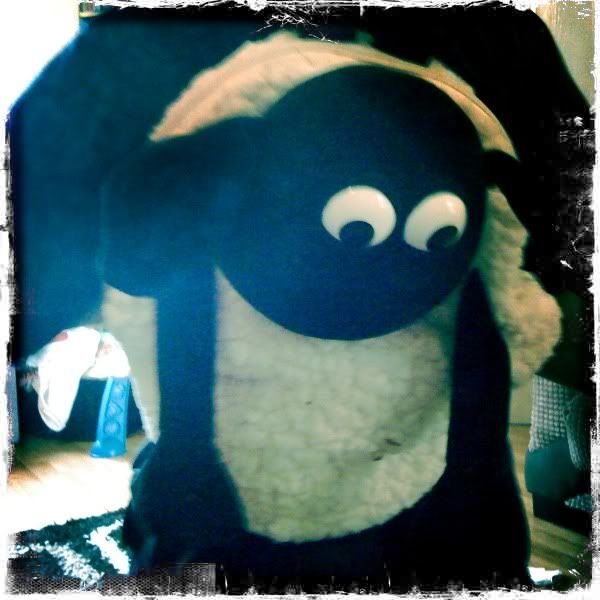 The mini books are a giveaway promotion with certain packs of Fairy - so guess what I'll be stocking up on later! Thank you kind people at Fairy/Timmy Time :)
Talking of Timmy, that fluffy little lamb has reminded me of a few things. One is my trip to the wool festival next Saturday, which I so can't wait for! (Hmmm, I wonder if Harry will lend me his new bag to take along to meet the real sheep, lol!) And also of my knitting. My blanket is coming along really nicely and hopefully the several hours on the coach next weekend will help no end. I'll try pop back with pictures very soon.
Actually I will be back really soon as I have a lovely scrapbook layout to share with you too, not of my boys, but of a gorgeous baby girl and I have a little bit of exciting news to go with it so check back :)
Natalie x