It's nearly over with this, part 6 in this week-long series of catch-up posts about my recent knitting successes.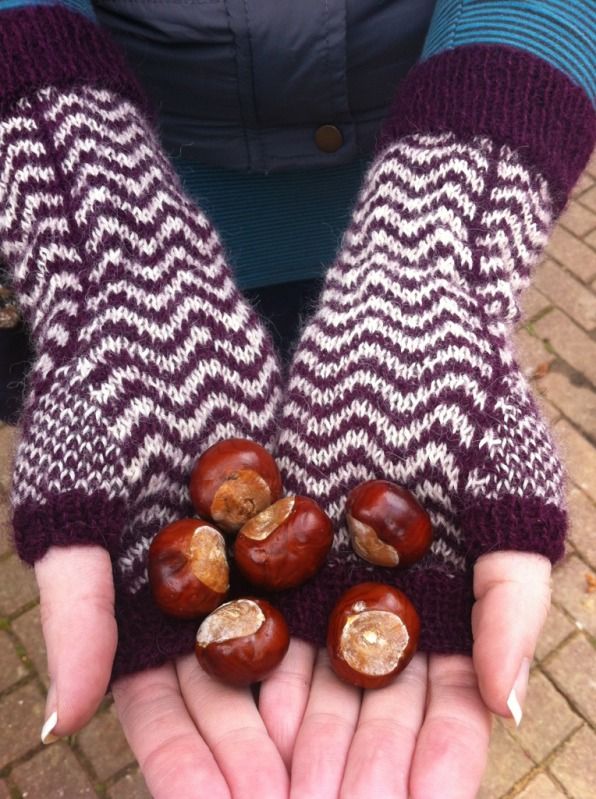 This was a p/hop (Pennies Per Hour Of Pleasure) charity pattern I picked up at Woolfest. I just love the chevron design and they are so soft and comfy, and are wearing really well. Plus purchasing the pattern meant money going to a good cause.
I didn't mean to knit them this long, I missed the thumb hole lol so added in extra length, but I actually prefer them this way - a happy accident. And I managed to finish them while on a lovely weekend away, so snapped these photos in the stunning hotel grounds.
Check back tomorrow for the seventh and final post :)
Natalie x