Thought this week I'd share some of the finished objects I've knitted and photographed recently but that you guys haven't seen on here yet.
I'll post one each day this week. Here's instalment numero uno!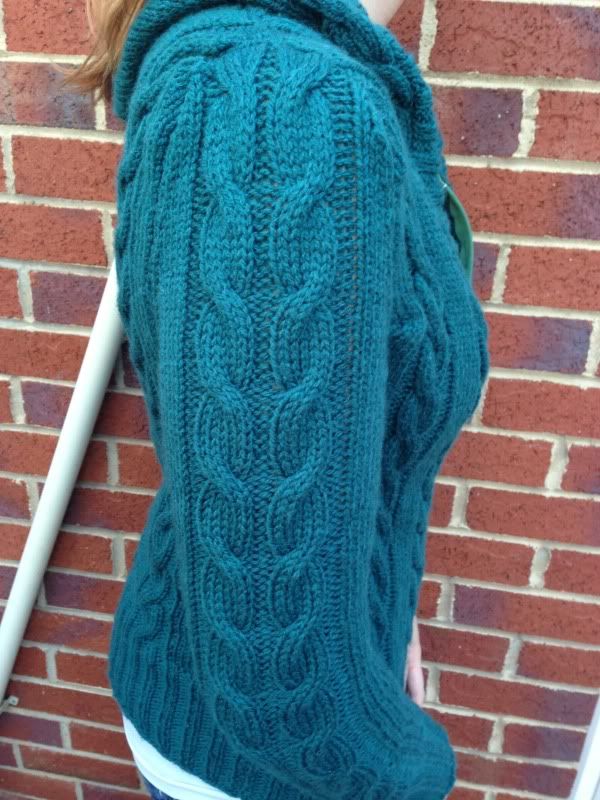 I started knitting this quite a while ago, and finally steamed ahead just in time to wear it for this year's Woolfest. I may or may not have been up until very late the night before sewing in the zip!
I really enjoyed knitting this, especially the cables, although I didn't so much enjoy seaming it all together. But it's warm, and comfy, and fits well, so it's all good. :)
Be back tomorrow!
Natalie x