Just popping on to share a FO from a couple of weeks ago, that I finally got round to taking photos of and sharing.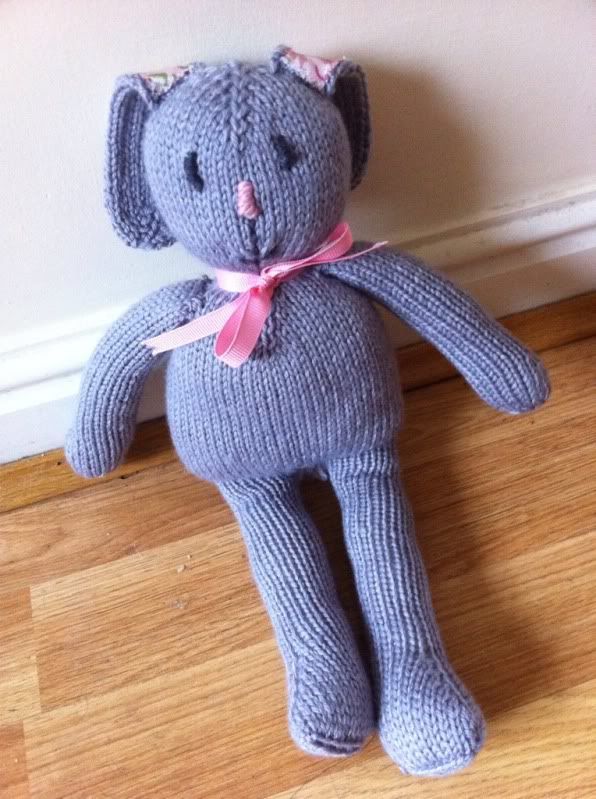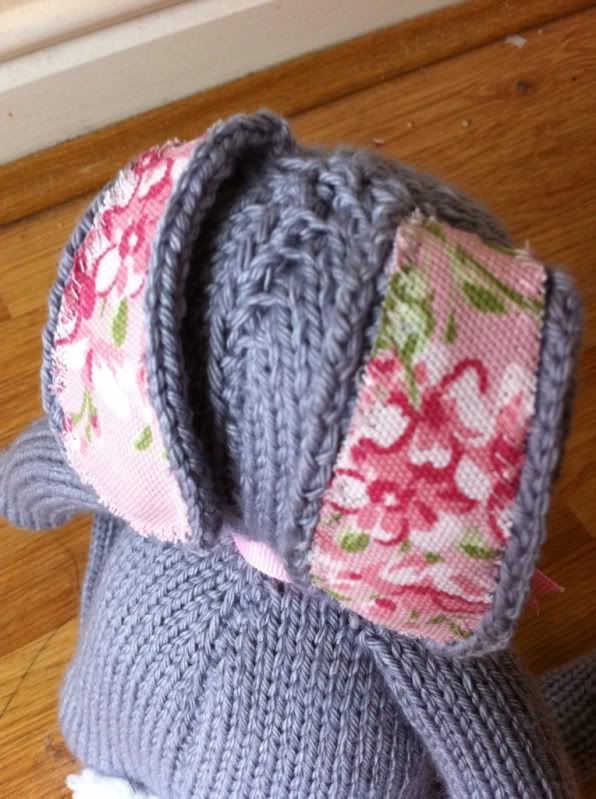 This is a quick soft toy knit from the 'getting started/progressing' guide included in the fabulous first issue of
Let's Knit magazine.
This mag is fab, not only bursting at the seams with patterns in the main magazine, but it also came with another smaller supplement full of patterns and a free circular needle. Plus a feature on my local yarn shop
Baa Ram Ewe
. So far I am very impressed and have taken advantage of their special offer subscription (I have a feeling I'll be keeping this one!)
I don't where or for whom she is destined yet, I was just itching to take a break from Lauriel to knit something fast and cute. This only took a couple of short evenings and I love the fact it involved not only knitting, but hand stitching and pom-pom making to finish off its cute little features!
Talking of Lauriel (ssssshhhhhhh! *whispers*), I have finished! Finally! One cuff is slightly slimmer than the other, but as it's not noticeable to the eye (and you can barely tell to wear it) I'm leaving it. I just need to block it and I'll hopefully share it with you next FO Friday. :)
And in the meantime, don't forget to check out all the other FOs at
Tami's Amis
.
xXx
P.S. A very happy birthday to my youngest son Alex for today! I can't believe he is three! Eeeeeeeeek! He hasn't been very well this week, but hopefully he'll still enjoy his special day. And to commemorate the occasion here are a couple of pics, then and now.
Love you baby boy!