Just hopping on over to Blogland to say a quick hello. Sorry for being absent of late, life has been getting in the way again (isn't it funny how that does tend to happen eh?!) Work is mainly to blame, but also this gorgeous little fella, my new nephew, ahhhhhhhh.
Can't wait to get some gorgeous baby boy layouts done on him *heart*.
I have also just submitted my work for consideration to design for the fab new
Sketches2Scrapbook
iPhone app, eeeeep exciting! If you have an iPhone, but don't have this app, and you do scrapbook or make cards, then go, go right now, go to the app store and check it out, it is amazing and totally awe-inspiring. By far the best money I have spent on an app so far!
In other news I did manage to find time to squeeze in a little scrapbooking, although I'm not sure as to whether I'm entirely happy with it or not. Regardless, it was lovely to just find an hour or so to have a go during what was otherwise a hectic week. April should be a fair bit calmer, so with any luck I'll have much more time to spend on scrapping, and me!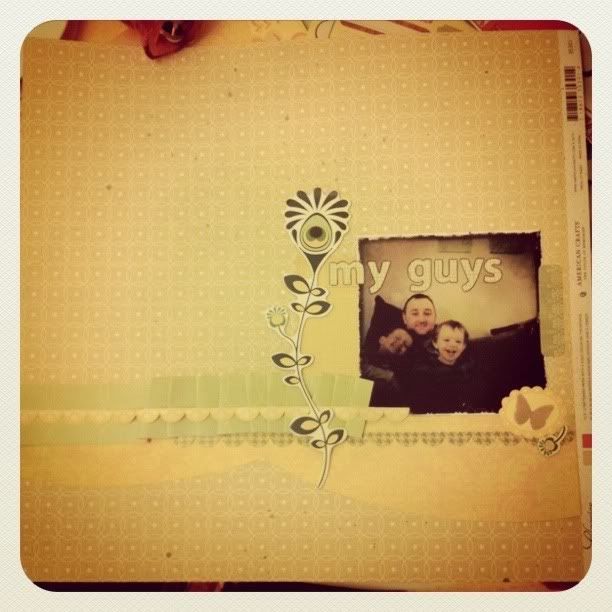 This reminds me, I have a day off Thursday and I really must get all my recent layouts out and re-photograph them in the natural daylight, iPhone in the dark just doesn't cut it!
Oh well, I did say it was a quick little visit, I shall be back soon and I shall try to do much better next time,
Hope you are all having a good week, catch you real soon :)