With the boys staying at their grandparents' house this weekend, me and hubby enjoyed an absolutely blissful weekend.
First up, after finishing work yesterday, was drinks and food in Leeds to celebrate Rob and Rachel's engagement, ahhhhh, so happy for those guys! And we had lots of fun too before heading home and enjoying a film (Due Date in case you wondered, and it was pretty good).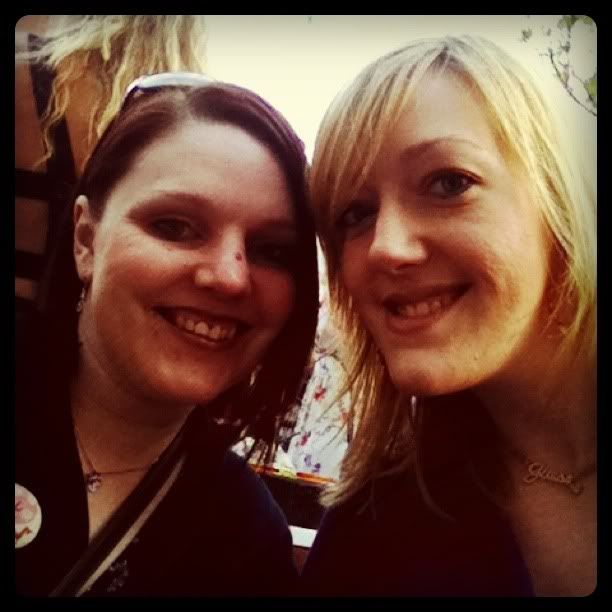 Rachel and me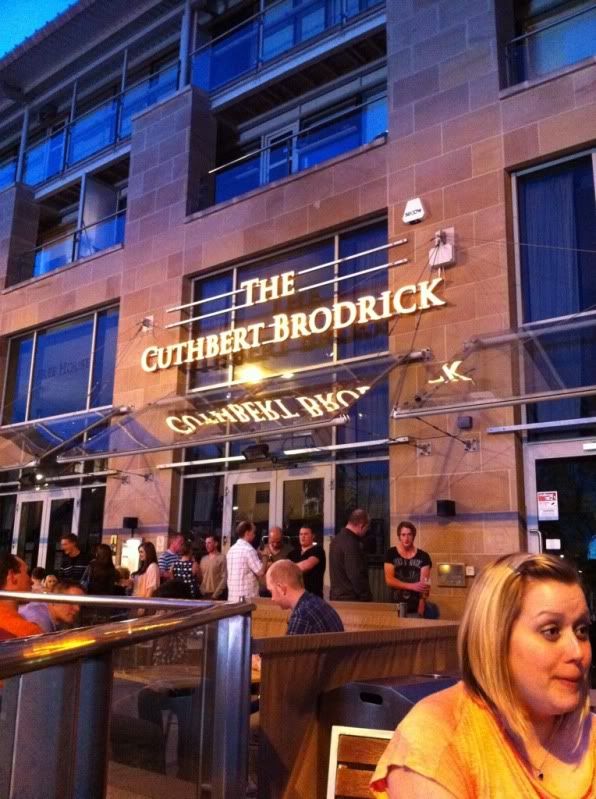 Sat in the pub beer garden in Millennium Square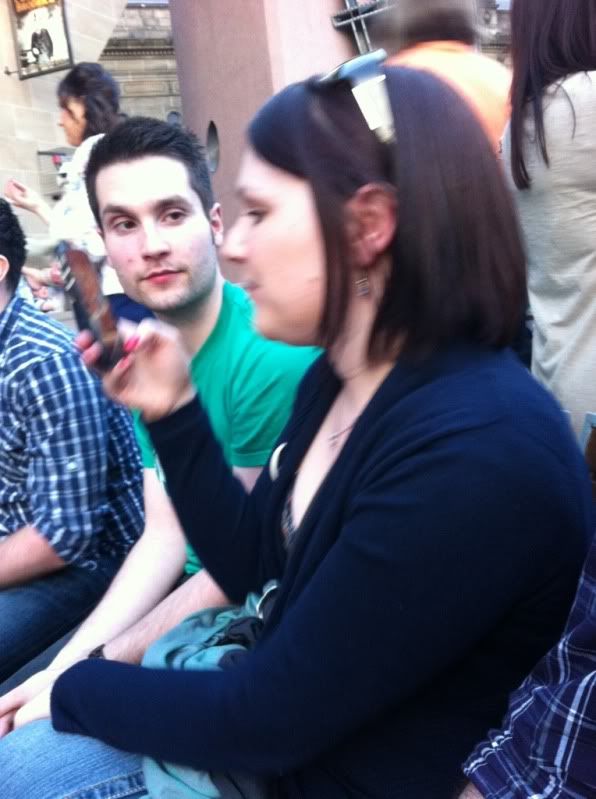 The lovely Rob and Rachel (taking photos!)
Then today we made the most of our day off together with a lovely lie-in, then a drink in a beer garden, a fab Chinese buffet lunch and time chilling out together in the park followed by an ice cream - all things that we can't really do with the kids in tow. And we loved every single minute. I was glad to get the boys back too though, I did miss them.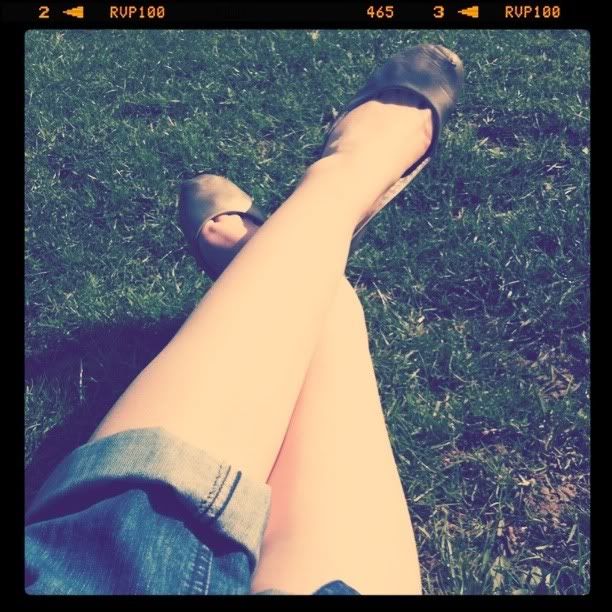 I also managed to get some scrapping in this week - I used the living room floor and it was so much easier. Well, it was until my foot went dead lol! But it will be good practice for some secret but exciting scrapping I'll be doing in the next few weeks. More on that later. But for now, here are the results...
Love this layout of Alex playing in the park, just needs a little something else, I think. Not sure, what do you reckon?
This layout is pretty much a scraplift of a beautiful layout done by the very talented Leanne for the lovely Shimelle's inspiring blog. Check it out
here
.
Those two are layouts I've done and shared previously, but much better, clearer daylight photos this time. Much better.
Right, work again tomorrow and then two days off with hubby and number two son (poor number one son is still in school because his school has different Easter holidays to the rest of Leeds, scowl.)
Back soon!
N xXx